Introduction of golf grips
Hollow out the palm of your hand and hold the club with your thumb in line with the mark on the shaft.
Grips consist of items that are attached to the shaft to allow the golfer to grip the golf equipment. The grip is straight and has a pure shape and must reach the top of the shaft. Also, the grip must not appear in the shape of fingers or palms. If the shaft does not have any of the foregoing items installed, the portion of the shaft designed to allow the golfer to grip the shaft may be considered to be the grip.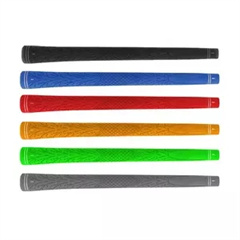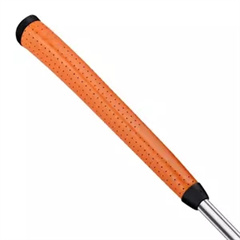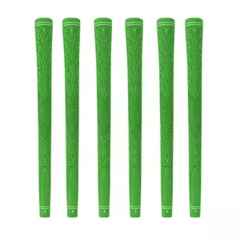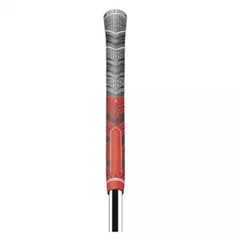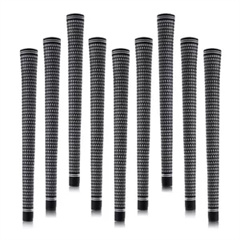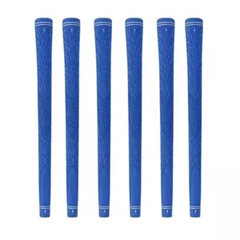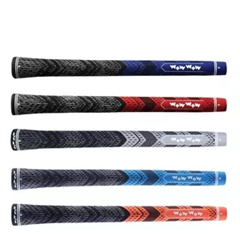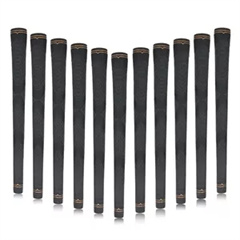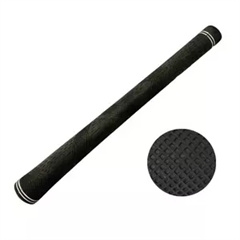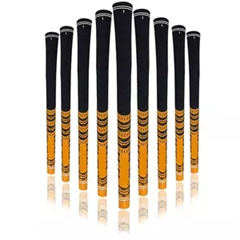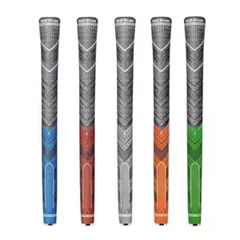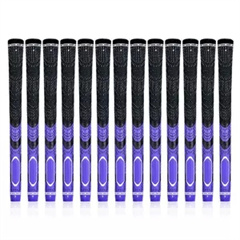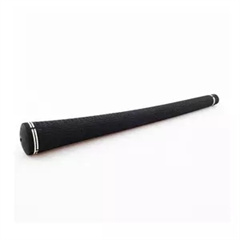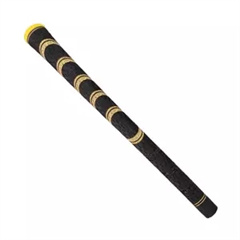 Material design for golf grips
Most grips have a certain slippery feel. Natural rubber, synthetic rubber, and compound materials provide gripping properties in different sizes and surfaces. The grip may be round, or it may have a rib-like protrusion that reminds the golfer of a line or rib under the grip where the golfer's hand should be placed. Typically, the golfer will correspond to the ribs of the shaft grip, however, some professional athletes deliberately have the tip protrusions in a skewed position.
Basically, there are two types of grips – soft and hard. Hard-type grips are often made with cotton. There are many variations in braiding, and the grips maybe half or all braided. The woven texture not only provides a hard surface texture but also has other functions such as extra friction and moisture absorption.