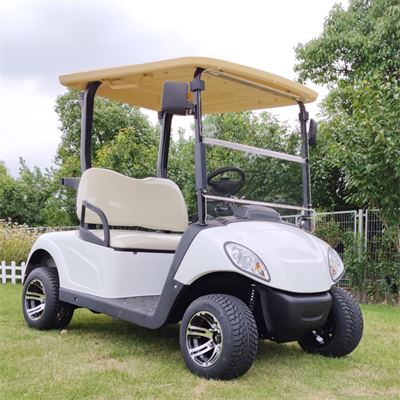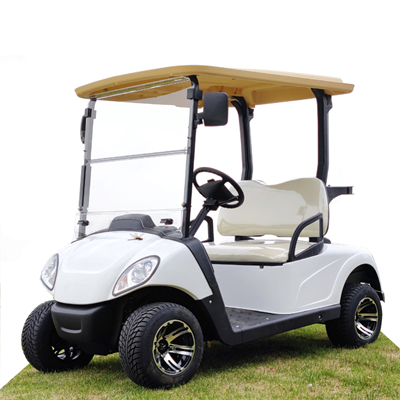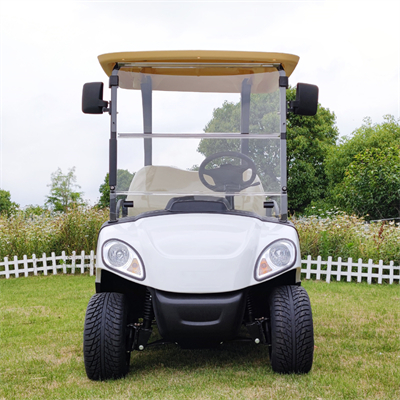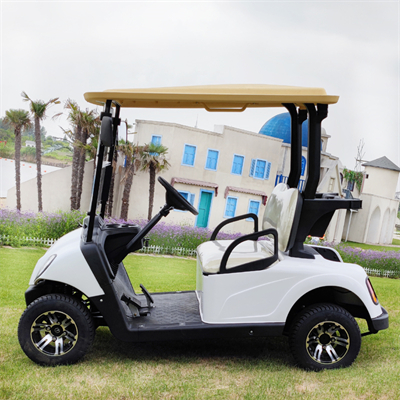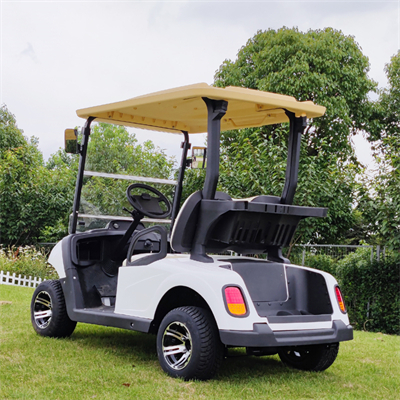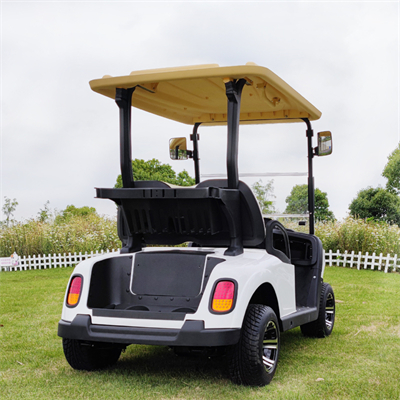 | | |
| --- | --- |
| Product Name | Golf Cart |
| System | 4KW/5KW AC motor |
| Passenger capacity | 2 |
| Range | 100km |
| Max. speed | 30km/h |
| Min turning radius | 3m |
| Max. climbing ability | 30% |
| Max. movement | ≤4m |
| Net weight | 420kgs |
| Application | Golf Course/Square/Hotel/Tourist Spot/Park |
| Features | Fashion shape design, multi color, stable quality, long durability |
Due to the different seasons and court conditions, the golf clubs will implement different driving rules for the golf carts. There are two most common ones:
1.The golf cartis only allowed to drive on the lane. This rule applies to wet and soft courts. The purpose is to avoid damage to the fairway turf due to the rolling of the carttires.
2.The 90-degree rule. The rule requires the golf cartto drive mainly on the lane, and after reaching a position flush with the ball, it can turn at a right angle of 90 degrees, cross the fairway and drive directly to the side of the ball. After the player hits the ball, drive the cart back to the fairway and continue driving forward. The implementation of the 90-degree rule not only allows players to drive to the side of the ball, but also minimizes damage to the fairway grass.